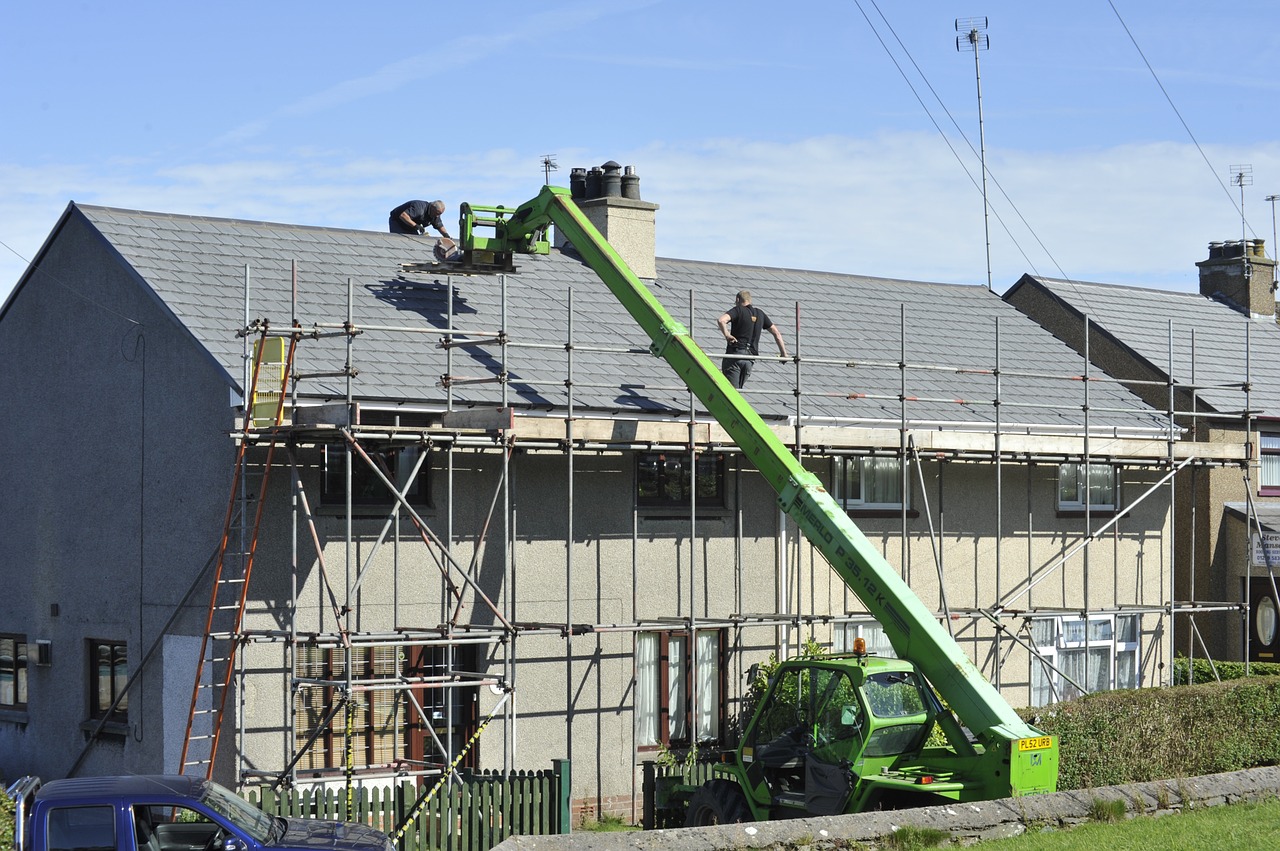 (Last Updated On: November 1, 2019)
Among posting apple-picking photos on Instagram, enjoying delicacies flavored with pumpkin spice, and enjoying the fresh air in the autumn scenery, very few home-related tasks cross the mind. However, enjoying the weather doesn't mean you shouldn't roll up your sleeves once or twice and prepare your comfy home for the cold season. Contractors even say that the fall is perfect for home improvement works, as most building materials are their best when installed at moderate temperatures. Let's see what are the essential home improvement and maintenance tasks for this season. 
Clean the gutters
Cleaning the gutters is in sharp contrast with the idyllic autumn assemblage from the intro part, but it's a necessity that can save you from many troubles all the way to the spring. Gutters are the only thing that protects your home's foundation from hundreds of gallons of rainwater, by diverting the runoff away from it. However, with all the leaves and other plant matter coming down, gutters are in constant risk of clogging. Your first home improvement task this season is to clean out the gutters and even consider installing gutter guards that prevent additional debris from being flushed inside. 
Inspect the roof
While your visual inspection may tell you if there's a loose shingle to be repaired, any thorough roof inspection requires professionals. They can check if the roof has sprung any leaks, replace the shingles that are cracked, missing or curling. Just as with gutters, any issue discovered on time can potentially save you from hundreds or even thousands of dollars in damage repairs, not to mention that regular roof inspections and the follow-up maintenance increases its lifespan. If your roof is diagnosed with major repairs, make sure to gather multiple estimates from reputable contractors. 
Flush the drains
Fall also takes an increased toll on your drains and sewer lines. With increased amounts of rain, as well as plant debris that gets flushed into the sewer grates, you have to ensure that everything gets flushed down. A clog is a real threat in this time of year, but the real culprit are the probing tree roots in drains. Looking for water and nutrient-rich organic matter, tree roots can find weak spots between pipe joints and start growing inside, effectively filling the pipe to the point the flow is obstructed. At this point, the only solution is a professional intervention with CCTV cameras, power washers, root cutters, and pipe relining equipment used to repair the weak spot. 
Prepare the deck for winter
Before storing it away for the winter, make sure to clean your patio furniture. Empty the dirt out of any decorative clay and ceramic pots to prevent them from freezing and cracking. Also, check your deck for any cracks or dents. Any problem that seems small and insignificant now can get bigger and more serious during the cold season, especially if the water gets in and freezes.
Examine the floors
Summer's heat and humidity can take a toll on your floors, especially if you have real hardwood flooring. Wooden floor surfaces that are scratched, dull, or slightly damaged can be sanded down and refinished. More severe damage such as loose boards or deep scratches may call for replacing a few boards or entire sections of your flooring. If you decide to install hardwood floor, keep in mind that for many reasons fall is the best time to do it, as it offers an optimal mix of temperatures and humidity for the newly installed board and hardwood adhesives. 
Check the heating system
Whatever heating system you're using. Now is the perfect time to have it checked. Use the opportunity to inspect the smoke and fire detectors, as well as carbon monoxide detectors. If you plan to use your fireplace this season, make sure the chimney is inspected by a professional. Improperly functioning furnaces and clogged chimneys are among the most common causes of home fires in the US in winter. You may as well, install a programmable thermostat which can save you money on heating without sacrificing comfort. More accurate than conventional thermostats, they use less energy while you're away, only to turn it up at the time you're about to arrive home.  
Although home improvement projects might not be the first thing on your autumn to-do list, each of them is important for helping you prepare for the chillier months ahead.